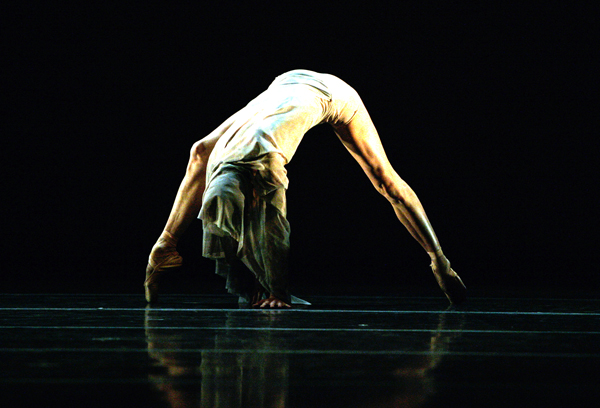 Ballet Mori
SF Opera House, 4 April 2006
---
To commemorate the 1906 San Francisco Earthquake, Ballet Mori engaged the Earth as a living medium and a conductor for dance. In this improvisational performance, SF Ballet Principal Dancer Muriel Maffre responded to a musical composition modulated live by the unpredictable fluctuations of the Earth's movement as measured in real time by a UC Berkeley seismometer at the Hayward Fault.
21st Annual Izzie (Isadora Duncan) Award for Best Music/Score/Text
Video Clip of Rehearsal (3:00 mins):
Creative Team:
Co-Director and Dancer: Muriel Maffre
Concept, Co-Director: Ken Goldberg
Composer: Randall Packer
Choreographer: Yuri Possokhov
Scenic and Costume Designer: Benjamin Pierce
Sound and Special Effects Lighting: Gregory T. Kuhn
Network Designer: Vijay Vasudevan
Costume Construction: Christine Darch
Light Supervisor: Kevin Caunnaughton
SF Ballet Artistic Director: Helgi Tomasson
Sponsored by:
Words on Dance (Fiscal Sponsor)
We are grateful for support from Randi and Bob Fisher, Doug and Barbara Engmann, and Dugan Moore, and additional support from: John and Jola Anderson, Nion MacEvoy, Steven and Niko Mayer, Dr. Jerome Oremland, Steven and Diana Strandberg, Voltage Security, Inc. Joe and Carole Neil, John Pierce, Andrew and Francoise Skurman, Dr. Roy and Helga Curry, Jim and Eilyne Killoran, Daniel and Lois Shapiro.
Reviews and Related Links:
---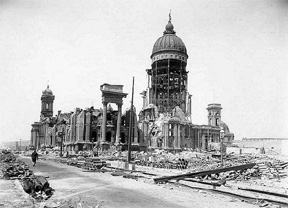 Contact:
Ken Goldberg
Professor of IEOR and EECS, UC Berkeley
4189 Etcheverry Hall, Berkeley, CA 94720
http://goldberg.berkeley.edu
goldberg@berkeley.edu
(510) 643-9565