Public Keys: Acts of Faith, Trust, and Access


Ken Goldberg, Annamarie Ho, Anthony Levandowski, Jane McGonigal, Dez Song and Matthieu Metz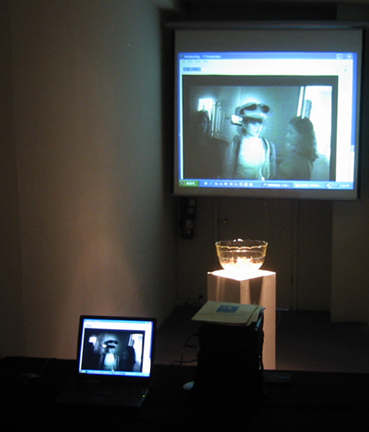 The Tele-Actor collects sets of personal keys (housekeys, car keys, etc) from guests at the opening. The Tele-actor must convince guests that it is safe to turn over their keys, that their keys will be safely returned, and so on. Anyone at the projection area can provide advice and strategy through a wireless network interface. As keys are collected, aides will convey them back to the projection area and put them into a large glass bowl.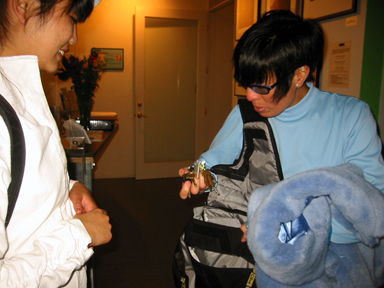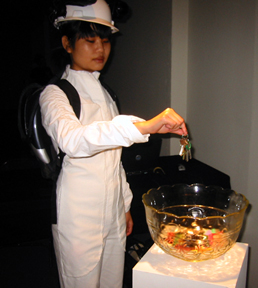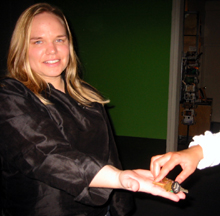 Tuesday, February 18, 2003, 5-8 pm
SF Cameraworks
1246 Folsom, between 8th & 9th, San Francisco

A performance for the opening of: Id/Entity, Portraiture in the 21st Century
Curated by Marisa S. Olson & Christina Yang
Performance Sponsored in part by Intel.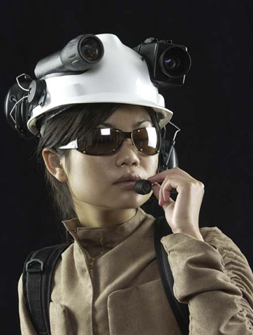 Helmet design by: Eric Paulos, Chris Myers, Mat Fogarty.
Photo by Bart Nagel: bartnagel.com
The Tele-Actor is an example of Collaborative Telepresence